FAFSA Application
Note: First day to apply 10/1/2020
Financial Aid (FAFSA) Orientations
Check with your local college & school

counselor for orientations & dates
Financial Resources
for College
Students should complete the FAFSA application by the March 1 deadline. The earlier students submit the applicaton the better the financial aid package.

Students can start applying after January 1 of each year.

The FAFSA application can be completed online or by paper.

For online application click here or go to https://fafsa.ged.ov/ For paper copy form student can contact the FAFSA website phone number: 1-800-433-3243 or can go to his/her school counselor or local college for a copy. Note: hard copy FAFSA forms are not always available since

the

online FAFSA application is used by most schools.

To complete the applications student needs his/her income tax or parents tax forms and/or w-2 forms.
Find Scholarship List here
If students have questions or need help with the FAFSA application, students can contact this number: 1-800-433-3243 or 1-800-4FED-AID. Also, some high schools or colleges offer help with completing the online application. Check with the school counselor for more information on financial aid orientations.
The FAFSA Application or Free Application for Federal Student Aid is college assistance or funding given to college students to pay for their education during their attendance at a college or university.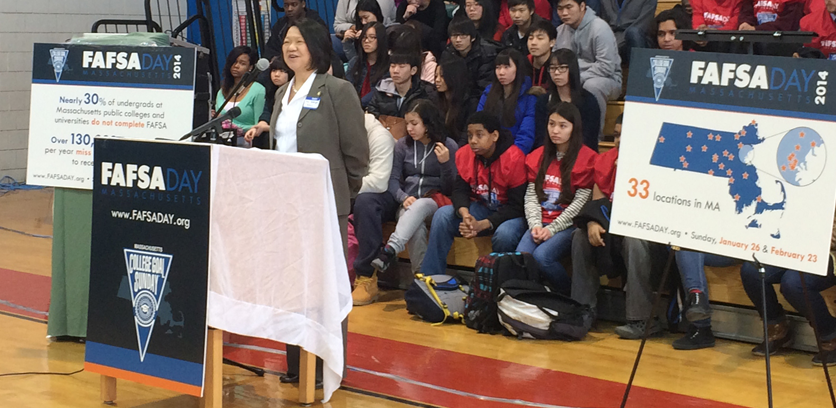 Admissions Application Filing Dates
Fall 2020: Apply August to November
Note: Deadlines vary with universities. Check with university or counselor for deadlines.